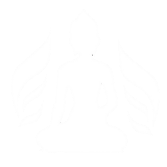 CHOOSE YOUR FAVOURITE LOCATION
to make an online order or
reserve a table to host your party or get together DINE IN  –  TAKE OUT  –  GREAT FOOD
Kobe Buddha House are Asian fusion restaurants in Biddeford, South Portland and Bangor.
Enjoy Hibachi-style meals, popular Asian dishes, and delicious sushi on your next night out!
CHOOSE YOUR FAVOURITE LOCATION
HIBACHI
Enjoy an entertaining meal cooked right in front of you on a teppanyaki grill by talented and skilled chefs.
DINING
We also seat in our regular dining area. With 100+ entrees such as Japanese noodle dishes, sizzling teriyaki plates, pad thai, and orange chicken, you're bound to find something you like.
SUSHI
Want something fresh? We have artful, crafted sushi that will be a feast for you and your eyes.